It was another outstanding quarterly earnings report for the nation's second largest wireless carrier, T-Mobile. The company reported 260,000 net new postpaid accounts and 773,000 postpaid phone net additions for the three month period from January through March. Wall Street expected the carrier to announce the addition of 497,000 net new postpaid phone lines which indicates how much stronger the three month period was for T-Mobile.
Some critics complained that T-Mobile's promotion offering free lines helps it report better than expected numbers. But according to Fierce Wireless, New Street analyst Jonathan Chaplin pointed out that the gain of 260,000 postpaid accounts is a "solid" number. "Accounts don't lie," said the analyst.
20% of Sprint customers have been moved to the T-Mobile network and half of the traffic generated by Sprint customers is now carried on the T-Mobile network. CEO Mike Sievert stated that the carrier is providing 5G service to 140 million people and expects to cover 200 million by the end of the year.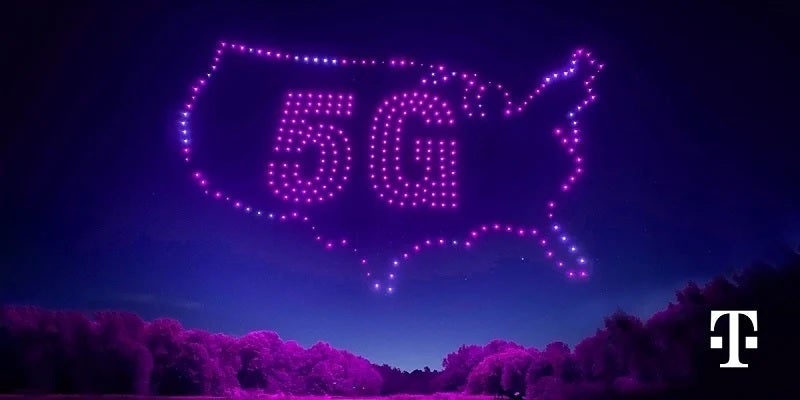 T-Mobile currently provides 5G service to 140 million people
For the full year, T-Mobile says that total postpaid net additions will be between 4.4 million and 4.9 million which is up from its previous guidance calling for a gain this year between 4 million and 4.7 million postpaid net additions. The company also raised its forecast of synergies created by the merger from $2.8 billion to $3.1 billion. Sievert said, "We have so much confidence that we are raising 2021 guidance just one quarter into the year."
The executive said, "We've always talked about speeds hitting 400 Mbps plus on average, and that's a target clearly in our sights and one we would hope to get to by the end of this year." During the first quarter, T-Mobile garnered $19.8 billion in revenue with net income of $933 million. That works out to earnings of 74 cents per share.
Investors loved the report with the stock soaring $4.39 today or 3.28% to $138.52. A new 52 week high was set earlier today at $138.98.