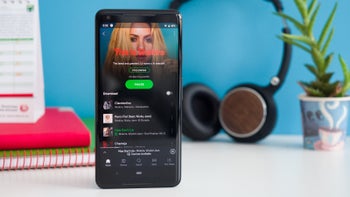 Spotify revealed nearly a year ago plans to launch a HiFi tier that would be available for Premium subscribers at an additional cost. The streaming service said at the time that the HiFi tier would launch by the end of 2021, yet here we are in 2022 and the promised HiFi tier is nowhere to be seen.
Unfortunately, it looks like Spotify jumped the gun on the announcement, so if you've been anxiously waiting for the HiFi tier to go live, you'll be disappointed to hear that the plan has been delayed indefinitely.
In a thread on the Spotify Community forum where users question the company's decision to announce the HiFi tier and not delivering on its promise, a Spotify rep responded to say that as of now, there's no timing on the release of this feature. (via 9to5mac)
We know that HiFi quality audio is important to you. We feel the same, and we're excited to deliver a Spotify HiFi experience to Premium users in the future. But we don't have timing details to share yet.
While plans for a HiFi tier might not have been scrapped yet, it's quite unfortunate that Spotify hasn't been able to deliver on its initial promise. We'll let you know if the streaming service announces anything related to the HiFi tier in the not-so-distant future, so stay tuned.