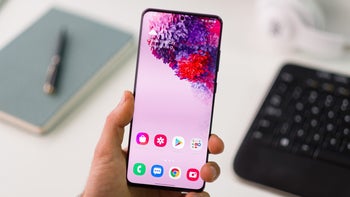 Samsung's latest major software update based on Android 12—One UI 4.0—came out on November 15 and has steadily rolled out to more and more Samsung phones. Of course, the first to receive the new version was the Galaxy S21 series, followed by the Galaxy Z Fold 3 and Z Flip 3, albeit not quite.
Galaxy S20 owners will soon be able to enjoy a stable One UI 4.0 as well, judging from a post by a Samsung beta operations manager. He says that Samsung is currently "preparing to open the official version" of Android 12 and One UI 4.0 for Galaxy S20, S20+, and S20 Ultra 5G. No new betas will arrive for the S20 series before the official release.
From the looks of things, Samsung seems to be just about ready to push out One UI 4.0 to Galaxy S20 owners. The update is scheduled to arrive in January, the same time as the Galaxy S10 series, the OG Galaxy Fold and Galaxy Z Flip, and the Note 10 and Note 20. At least some users with these phones are sure to feel like it's Christmas all over again.
Now, given the recent hiccups (*cough* Galaxy Z Fold 3 *cough* Z Flip 3) Samsung has had with releasing the official Android 12 and One UI 4.0, it's safe to say that some users might prefer to wait before updating.
Like with any new version of an operating system (OS), it is okay to practice a bit of patience before hitting the "download" and "install" buttons. More often than not, phone manufacturers have a few bugs to fix before the OS can be considered stable. No matter how many tests engineers make, including the betas released beforehand, nothing shows an update's flaws like releasing it worldwide.
A healthy dose of skepticism can save you lots of headaches, but don't let that take away from the excitement of getting such a significant update to your phone. Sometimes it can make it feel like you've just bought a brand new one.